Shriram Poem Launch Date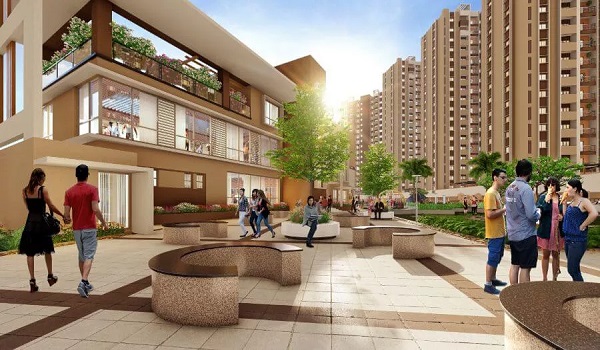 Shriram Properties had launched an imposing residential enclave Shriram Poem in Jalahalli, North Bangalore. Nestled across a massive 7 acres, this well-planned habitat will you with your "heart's fondest memory" from your best times with an old-time charm connected with the property. Available in 2, 2.5, 3, and 3.5 bedroom set units, these impressive homes are laid in towers planned in a C-shape construction, with options in sizes, layouts and prices. The residents from each home of this property can cherish the magnificent view of the area with patches of greenery and a water body, including the green retreat of the project premises. Shriram Poem Shriram Poem Launch Date is February 2021. The Poem in Jalahalli, North Bangalore, the extremely high growth and prospective area of the metropolis. The residents here can access the necessities of livelihood and lifestyle here comfortably. Within just 15 minutes distance, there are 4 metro stations, integral road networks are also within 20 minutes reach, Yeshwanthpur Railway Station is also within 20 minutes, KIAL is within 40 minutes, topped with IT parks and corporates in proximity to the property. Employment, education, shopping, healthcare, banking, entertainment, dining, hospitality, personal care and grooming, and sundry - the daily, emergency and luxury needs can be easily fulfilled with easy access to these.
30+ select lifestyle amenities are available to spoil residents of all age groups and categorically takes care of the dwellers' leisure, fitness, entertainment, emergency needs. Clubhouse, Swimming Pool, Gymnasium, Squash Court, Cricket Pitch, Volleyball Court, Tennis Court, Basketball Court, Skating Rink, Jogging Track, Cycling Track, Children's Play Area, Elders' Outdoor Gym, Indoor Badminton Court, Table Tennis Court, Zumba/Yoga/Dance Floor Gym, Billiards Room, Multipurpose Hall, Rock Garden, Senior Citizens' Corner, Creche, Amphitheatre, Party Terrace, Themed Garden, Clinic and Health Club, Landscaped Gardens, Trampoline Park, Reading Lounge/ Library, Reflexology Pathway, Pet Park, are some of the amenities, conveniences and facilities for the residents. Shriram Poem has elegant apartments thoughtfully designed with unique features to add to the dwellers' privileges. Shriram Properties, the real estate wing of the renowned Shriram Group, is a leading residential real estate developer in South India, emphasizing mainly on the mid-market and affordable housing segments. With operations commencing in 2000 in Bangalore, the group has its expertise in the mid-market premium and luxury housing, commercial, office spaces, and plotted development categories. As of 30 September 2022, the company has a total portfolio of 54 projects aggregating to 53.83 mn. sq. ft. of estimated saleable area, with 26 ongoing projects and 28 upcoming projects (each category accounting to 44% and 56% of their total estimated saleable area). Shriram has been a recipient of recognitions and awards from distinguished institutions for the various outstanding projects it has been developing, which surpass the investors' expectations.
Shriram Properties Blogs