Shriram Property in Bangalore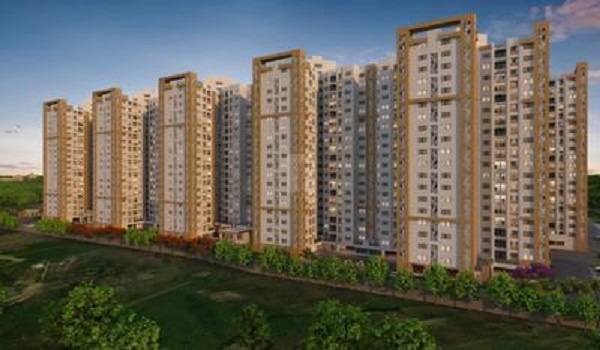 Shriram Properties is one of the acclaimed real estate giants of India. The Group is known for its incredible residential properties, which redefine contemporary living spaces. Shriram Properties has made landmark achievements in the real estate market of Bangalore with its exceptional properties, exclusively designed for discerning home buyers. The properties exude elegance with unmatched construction and world-class amenities, which have been accepted by modern-day home buyers and investors alike. There are a few marvelous residential properties in Bangalore by Shriram Properties. They include:
Shriram Poem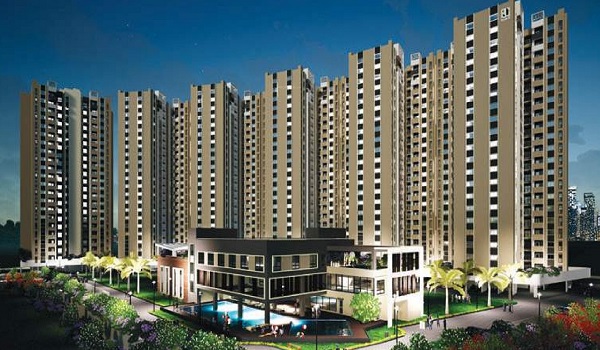 Shriram Poem is an architectural marvel by Shriram Properties. The property is developed in Jalahalli on a sprawling 7.5 acres of land and offers 6 exclusive towers comprising 660 units of exquisitely designed 1, 2, 2.5, and 3 bedroom abodes. The property has beautifully landscaped gardens, greens, and pleasant views, which promise an enriching living experience. Each abode in the property features modish designs, chic interiors, and world-class leisure amenities, perfectly designed for a dream abode. Shriram Poem is located in Jalahalli, which is one of the well-developed localities of Bangalore. The locality boasts of a sound social and physical infrastructure and has the presence of all important facilities and amenities, assuring ultimate comfort of living. Jalahalli is also well connected to the rest of Bangalore, and the metro connectivity adds to the advantage of hassle-free commuting. In addition, Jalahalli's close proximity to prominent IT parks and corporate offices makes it an apt locality to reside in.
Shriram Blue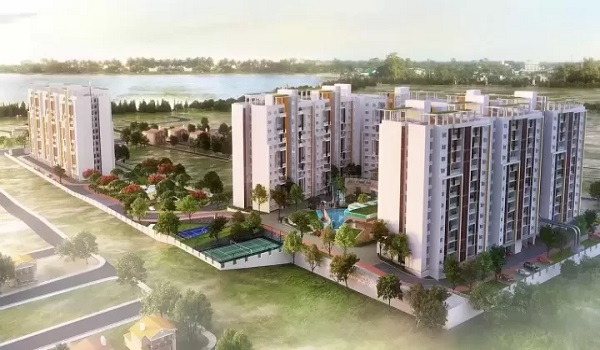 Shriram Blue is another lavish residential apartment by Shriram Properties in KR Puram. The property is spread over a vast 8.59 acres and offers premium 2 and 3 BHK dwellings that redefine luxury. The property features tasteful designs and awe-inspiring interiors with supreme amenities which promise a holistic living experience. The property also offers top-notch recreational amenities for its residents for ultimate rejuvenation anytime during weekends or on a hectic weekday. Shriram Blue is situated in KR Puram, which is a developed suburban area of Bangalore. The locality has a superb infrastructure with the presence of all essential facilities in place which assures a comfortable stay. KR Puram also has great connectivity via Outer Ring Road and Old Madras Road to the entire. Bangalore. The KR Puram railway station connects to other cities and states, which makes travelling easy, and the upcoming metro connectivity will further add to the convenience of commuting. In addition, the employment hubs and IT Parks of Whitefield and Marathahalli are close to KR Puram, which makes it an apt residential locality.
Shriram Chirping Woods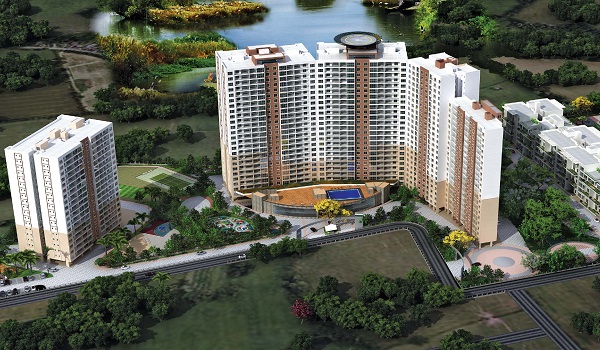 Shriram Chriram Woods is a luxurious yet affordable residential apartment by Shriram Properties on Sarjapur Road. Spread over a massive 16 acres, this impressive high-rise offers exclusive 778 units of 2 and 3 BHK apartments in 5 attractive towers. The property is surrounded by lush greenery, gardens, and pleasant views, which will be a treat for your senses. The property also offers world-class lifestyle amenities that residents can indulge in for ultimate refreshment while creating memorable moments with loved ones. Shriram Chirping Woods is located on Sarjapur Road, which is a prominent and developed locality of Bangalore. The locality has all facilities and amenities for ease of living and has excellent connectivity to other parts of Bangalore. Furthermore, the key IT parks and employment hubs of Whitefield, Electronic City, and Marathalli are close to Sarjapur Road, making it an ideal residential destination for professionals as well as home buyers. Shriram Properties in Bangalore will be your one-stop destination for a new luxurious and comfortable residential address that will be an asset for life. So check out the residential properties by Shriram Properties and book your dream home here today, which you will cherish all your life.
Shriram Properties Blogs